Product Description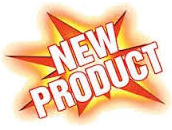 Vixen 888 Heavy Duty Plastic Coins Set Includes TWO Classic *Strikers
This New Release Heavy Duty 8Mm Thick Plastic Coins Set Totals 24 includes spare coins, are packaged in a strong plastic storage box, and suitable for play on most good quality Carrom Boards. The Set comes complete with TWO Classic Strikers.
This Coin Set including TWO Classic *Strikers are suitable for everyday non Competitive/Practice/Friendly play.
They have a beautiful ornamental smooth finish, in Beige, Black & Red colours, and when used with our technologically advanced powder, produces a smooth and fast play for all players.
*Striker Engraved designs and colour schemes will vary from the ones shown in the photo, and are subject to availability.
Product Videos
Custom Field
Product Reviews