Product Description
These are the only Genuine ACF/ICF Regulation Approved *Carrom Board Stands in Australia today, and only available from Carrom Australia!
LIMITED TIME BONUS OFFER - VINYL STAND COVER WITH CARRY HANDLE INCLUDED
This New Release TOP QUALITY Regulation & Federation Approved foldaway Carrom Board Stand complies with both the International and Australian Carrom Federations Regulation Standards for use in all levels of Local & International Competition Tournaments.
The stand is Compact, Powder Coated Aluminum, with height level adjusters, anti-slip rubber pads for cushioning under the Carrom Board.
This stand suits most models of Tournament and Championship Carrom boards including other Standard Regulation Full Size Carrom boards.
Approx. Dimensions:
Folded - 9cm x 9cm x 75cm (3.5" x 3.5" x 29.5")
Unfolded – 42cm x 42cm x 66cm (16.5" x 16.5 " x 26") (ACF & ICF Regulation Approved Height).
Buyer Beware of Cheaper copies of this stand, that may collapse under the weight of your Carrom Board.
NEW DESIGN - FOLDAWAY - METAL - LIGHT WEIGHT - GENUINE REGULATION APPROVED STAND!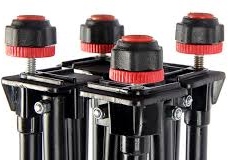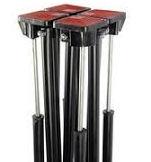 *NB: Carrom Board shown for illustration purpose only and is not included with the purchase of the stand.
Product Videos
Custom Field
Product Reviews