Product Description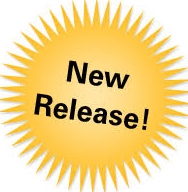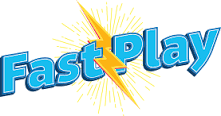 LIMITED TIME *FREE OFFERS WITH CARROM BOARD PURCHASE
*FREE UPGRADE Offers - Vinyl Carrom Board Cover, Instructions & Laws of Carrom Book, Classic Carrom Coins Set, TWO Classic Strikers & TWO Surface Powders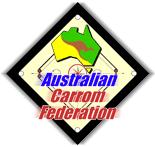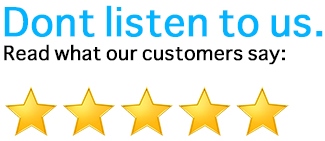 Australian Carrom Federation (ACF) Standard Full Size, Fast Playing, Multiple Rebounds Carrom Board available in Australia today
We believe that our "All New Improved" & Exclusive Full Size CLASSIC Carrom Boards, have the Fastest Playing Surface with Multiple Rebounds, than any other Carrom Board in its class in Australia today
The Full Size Carrom Board is suitable for up to FOUR players or two teams at a time. From the novice to the experienced and when family and friends get together for an exciting, entertaining and challenging game of Carrom.
We hand select only the very best plywood and timber for all our playing surfaces & frames.
WE

DO NOT

SELL ANY

"

CHEAP BLACK PAINTED FRAME CARROM BOARDS

"

AS THEY HIDE WOOD ROT, WOOD FILLERS AND ALL OTHER VERMIN INFESTED WOOD DEFECTS.

WE

DO NOT

USE

"

STICKERS TO COVER UP THE CRACKS IN THE CORNER JOINTS

"

OF OUR CARROM BOARDS, INSTEAD WE USE SPECIAL DOVETAIL CORNER BEAUTIFUL WOOD GRAIN PIECES FOR ALL OUR JOINTS.
We want our buyers to see the Premium Quality Finish & Beautiful Grain in the woods selected for ALL our Carrom Boards

Our New FULL SIZE improved Standard fast playing surface, has a clear satin smooth 6mm veneered plywood playing surface, that measures 73.5cm x 73.5cm (Excluding Frame), with very good back bracing support of any other Carrom Boards in its class and comes with fitted Nylon net pockets.
We have used a new centre design and rounded internal corners, aligned along the corner pocket circumferences, that allows for accurate rebounds which are all normally found only on competition approved Carrom Boards by the Australian and International Carrom Federations.
For the Frame of the Carrom Board we hand select only premium grade timber that have the best natural ingrained patterns. The frame measures approx. 45mm x 40mm, is manufactured using only well-seasoned kiln dried timbers and polished using several coats of clear semi-gloss polyurethane that shows off the beautiful natural wood grains. Overall Carrom Board Size - 84cm x 84cm (33" x 33") Gross Weight 10kgs.
The combination of a fast playing 6mm surface, competition standard carrom coins, matching striker, hardwood timber frame and our technologically advanced surface powder produces fast rebounds for the striker, multiple angles to pocket more coins in just one stroke. This results in a fast, exciting, challenging game for all to enjoy.
Our Carrom Boards are not sold in any other stores throughout Australia and New Zealand
Product Videos
Custom Field
Product Reviews
Excellent board made with quality product and nice finish.

Board arrived in good time, well packaged and item as described on purchase. Looking forward to learning the game and mastering the finer art of it. Very happy with purchase and service from Carrom
Australia.

The Carrom board was a Christmas gift for our daughter and family. They are all delighted with it and have already started to play the game. Can't wait to try it ourselves.

The board has an extremely smooth finish. Great quality of coins and striker as well! It's the best board I've played on :)

HAPPY WITH THE PRODUCT AND CONDITION

MANY THANKS FOR THE PROCESSING OF THE CARROM BOARD I PURCHASED.
I AM HAPPY WITH THE PRODUCT AND CONDITION OF PRODUCT DELIVERED.



Used to play this game when I was younger. Hadn't played it in years so when I finally received it within a week from ordering, it was such a nostalgic moment for me. So much fun, easy to learn if you're a beginner, easy to remember if you're picking it back up again after many years. Great for building bonds. Definitely worth the money!

Looking forward to many hours of fun with the family.

As promised, this is to let you know that we have received the Carrom Board along with the additionals.
Thank you very much.
Looking forward to many hours of fun with the family.
Cheers for a happy Christmas



A nice well built board, the best nI have ever owned or played on.

The classic is just the sort of board you need for the home. It has a premium feel without the premium price tag. a joy to play on.

Top quality board, very happy with the product